In our selfless mission to seek out some of the best independent cafés across our four MacMan locations, this week is the turn of Tunbridge Wells, home to the original MacMan shop. So if you're in need of a change of scene, a decent cuppa and a slice of cake, grab your MacBook* and check out our faves.
Choosing only five coffee shops has been a tough call as this historic town is literally heaving with them – and as well as our faves below, don't miss a take-out croissant from Bicycle Bakery or vegan goodies from The Plant Base…Oh, and don't forget to tell us on Facebook who's in your top 5 – and we'll be sure to pay them a visit too!
*If you're working from a café and using their WiFi, check with the owner/manager what 'restrictions' they might have in place, such as maximum time limit or minimum food/drink order.
BEST FOR….MUSIC LOVERS – even flow
79 St John's Road, Tunbridge Wells, Kent TN4 9TU | 01892 739 991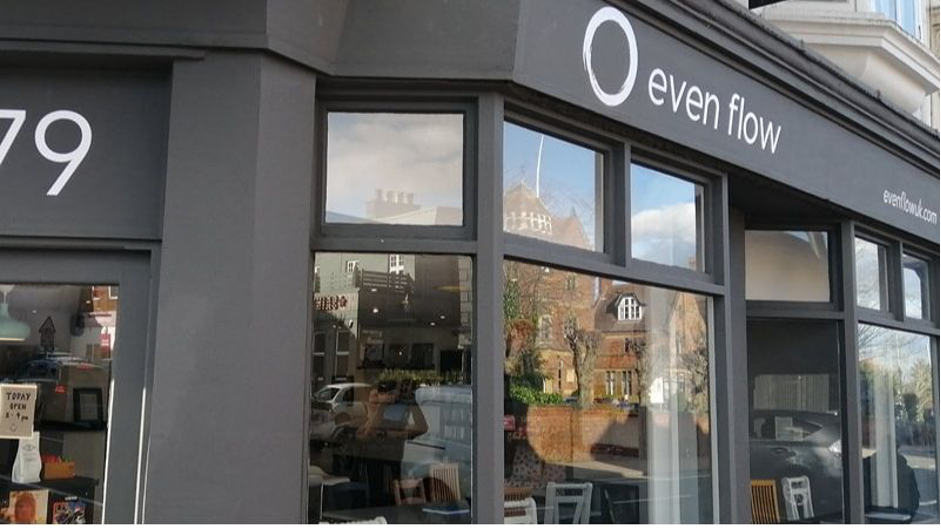 Location: this laid-back venue on St John's Road (bang opposite the brilliant St John's Yard & Shuffle House) claims to the only record store in Tunbridge Wells selling new & used vinyl. If you have a buggy in tow, you may prefer the pop up Even Flow round the corner in St John's Rec.
Food & Drink: Calling itself a coffee & music shop, this place has it all; cakes, sandwiches, toasties, smoothies.
What we Love: If people watching is your thing, grab a seat in the window and enjoy some top tunes while you work.
53 Grosvenor Road, Tunbridge Wells, Kent TN1 2AY | 01892 315 202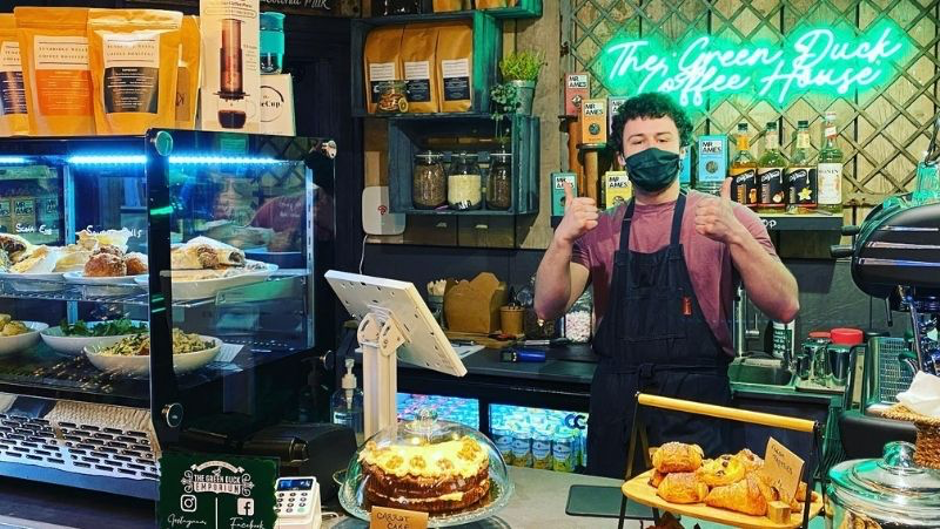 Location: Just up the road from the Tunbridge Wells MacMan store, this is a hidden gem right in the town centre, the ideal spot to enjoy a some al fresco dining in a quirky oasis.
Food & Drink: Choose from a selection of freshly baked cakes, biscuits, pastries and salads, with tea and coffee sourced from local suppliers.
What we Love: More than just a café, the eclectic shop will draw you in too – soaps, homewares, Annie Sloan chalk paints, furniture and eclectic, one-off pieces sourced by theatre professional owner, Matt.
20 Camden Rd, Tunbridge Wells, TN1 2PY | 01892 549 543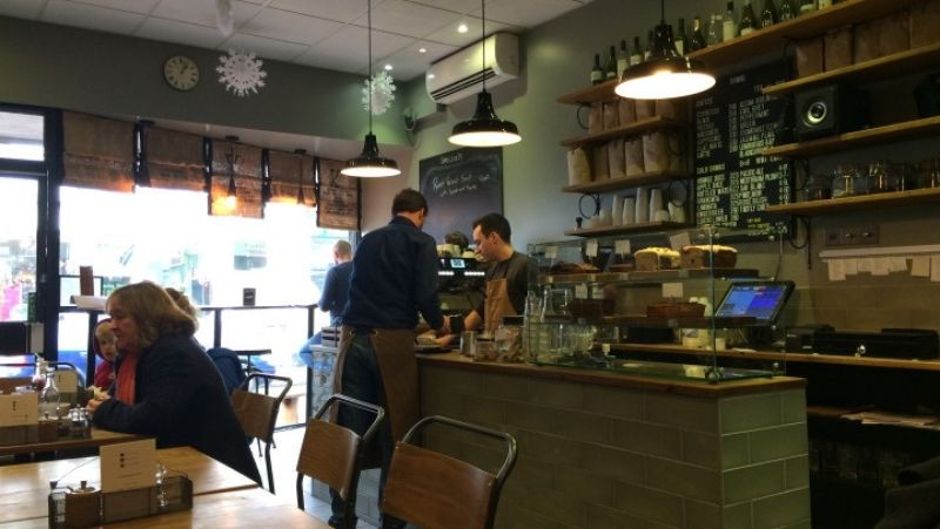 photo credit: Crazy Jane
Location: 'a little bit of Australia in Tunbridge Wells' with a prime spot on Tunbridge Wells' buzzing Camden Road.
Food & Drink: Come for breakfast (possibly the best smashed avo on toast in town), stay for lunch, meet a colleague for tea and cake – the possibilities are endless.
What we Love: a relaxed space, ideal for flipping open your MacBook and enjoying a cup or two of signature Monmouth espresso. Booking is essential but, despite the name, no dogs allowed.
BEST FOR….PEOPLE WATCHING – Fine Grind
90-92 High Street, Tunbridge Wells, TN1 1YF | 01892 457071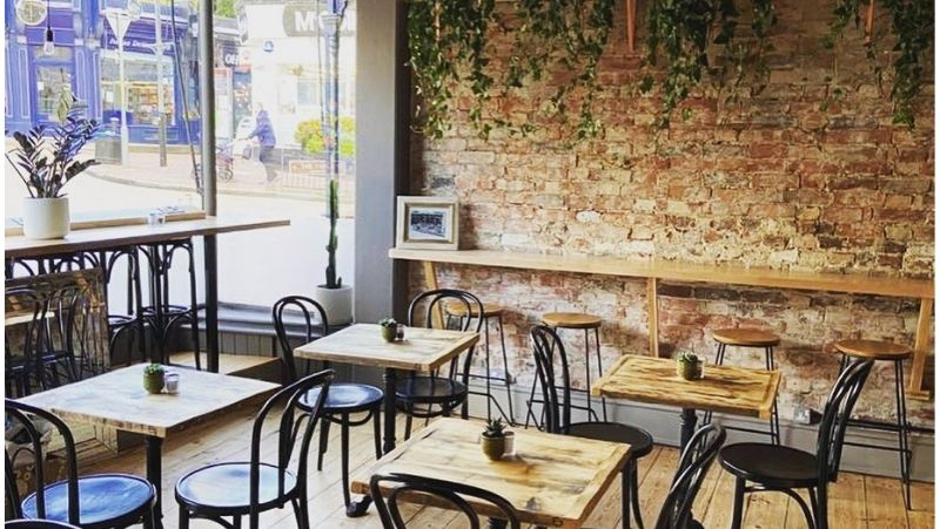 Location: Promising 'proper coffee and good vibes', the High Street family-run café has been serving customers since 2014.
Food & Drink: Expect toasted paninis, flaky sausage rolls, homemade soups, delicious pastries (try the pastel de nata) and signature 'latte art' on your coffee fresh from the Horsham Coffee Roaster.
What we Love: Not just one, but two options – if al fresco working is your thing (hello Summer), you can enjoy the same Fine Grind experience at the pop up sister café over the road at The Forum on The Common.
BEST FOR…SUSTAINABILITY (AND LOCATION!) – Zero Waste Company
13 The Pantiles, Tunbridge Wells, Kent TN2 5TD | 01892 457 860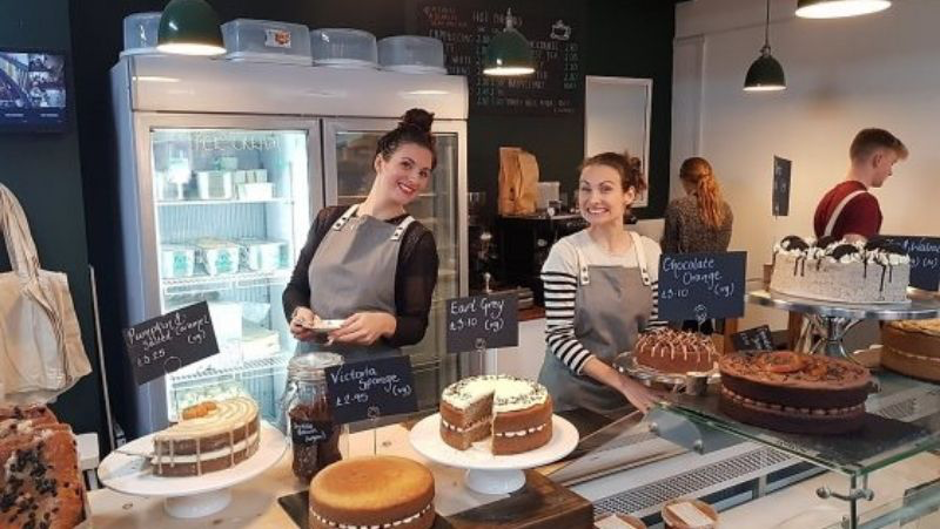 Location: In the heart of the genteel and pretty Pantiles, close the famous Chalybeate Spring and Chapel Place.
Food & Drink: With a wide selection of cakes and pastries and eat in or take away breakfasts & lunches, 50% of the cafe's veggie menu comes from food that would otherwise have been thrown away! Fully licensed, the cafe also offers many local wines from vineyards based around Tunbridge Wells, as well as local beers and spirits.
What we Love: Owners Holly & Charlotte set out to bring the community together and shop smartly, ethically and locally and they've done just that!