MacMan started providing Brighton Mac Support back in 2006 and today we have a nice
showroom tucked away in Hanover. We welcome you to visit, talk Apple and browse our selection of refurbished Apple MacBooks and iMacs. We'll happily advise you on the latest models and make
suggestions based on your requirements.
We offer fast and affordable iPhone Repairs in Brighton and Hove. Do you have a cracked screen, dead battery or a faulty button? You name it, we can fix it! Get in touch with the team today.
For our slightly more northern customers we now have a store for repairs, sales and support in Horsham. (by northern we mean the other side of The Downs 😉)
OPENING HOURS
Monday – 9.00 to 18:00
Tuesday – 9.00 to 18:00
Wednesday – 9.00 to 18:00
Thursday – 9.00 to 18:00
Friday – 9.00 to 18:00
Saturday – 9.00 to 17.30
Sunday – Closed
CALL OUT CHARGES
You can view and search our callout zones by visiting this interactive map.
Zone 1 – Free
Zone 2 – £10.00
Zone 3 – £20.00
Zone 4 – £40.00
Outside of the above zones – £45.00 per hour of travel
PARKING
Like most of Brighton & Hove now, parking in Hanover is now pay and display; £1 per hour. You can find a pay and display bays and meter at our shop's side of the start of Montreal Street (which is now a one way road too btw!). But if you're quickly dropping off, you can very quickly use the front of our premises for loading/unloading (as it is now a double yellow) whilst keeping an eye on your car at all times.
Meet the Brighton Mac Support Team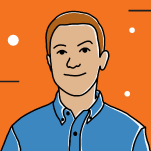 As the oldest* member of the MacMan team he's often the go-to point for many, many, many a question or query from both customers and team. Apart from football that is, where he has unapologetically supported Arsenal and not Brighton & Hove Albion throughout his time with us. (*MacMan employment years, not human years)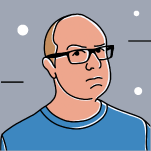 Since founding MacMan in 2006, Matt has continually attempted to over-compensate for his sometimes questionable memory skills and has found Fantastical, Asana, cycling, golf, and really quite pokey craft ale to be the most helpful in doing so. MacMan wouldn't be MacMan without Matt man.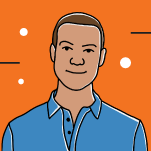 Need a genius? Look no further than the workshop where Dan is likely to be performing a Mac repair with the dexterity of an open heart surgeon while hardcore D & B plays in the background. And it's not just his music taste that is classic. Dan's favourite Apple product is his 160GB iPod Classic, indeed.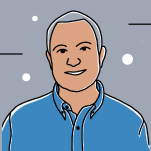 If you rely on Apple computers and iDevices to run your business, you will also rely on David. He's a veteran Mac expert with a soft spot for mixing tracks with Native Instruments' DJ Traktor and good ale. He's a wealth of knowledge and great fun to have in the office– whether he's in ours or on a call in yours.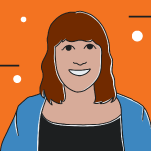 We all love our jobs and we all love getting paid. We also love working at MacMan, but we all love our holidays, too. Laura makes sure we get paid and have holidays. We really love Laura.
MacMan – Providing Brighton Mac Support to Sussex Mac users since 2006. Of course, we venture further afield as well.