We're not a faceless IT company. In fact, we're quite the opposite. We love to chat. Especially about Apple hardware and software. So do please let us know if we're going on a bit, as it has been known! Anyway, here come the mugshots:
Meet the Tunbridge Wells Team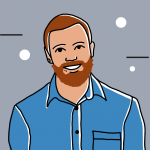 Our Tunbridge Wells Store Manager is a dedicated fan of the app Evernote and can often be seen tapping out notes on his trusty iPhone SE. Looking after the Tunbridge Wells MacMen talents isn't the only talent he oversees – he also has a penchant for rock climbing, bird training, yoga, and softball (i.e. rounders). Sam has been with us since 2013, when MacMan was based in The Pantiles, but he prefers the commute nowadays.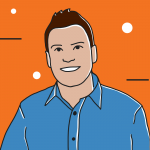 Since joining MacMan in 2012 and opening the second MacMan workshop in Tunbridge Wells' The Pantiles later that year, his personal life has since described itself as a 'Xero Widow'. However he stills harks back to the drum kit playing days of his yoof… and promises to one day form a raw funk covers band AND a Primal Scream covers band. The latter to be called "Spinal Cream". His words, not ours.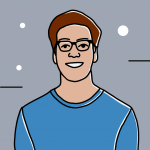 PJ's camera roll is full of photos he's tinkered with in Afterlight. His other talents include rock climbing, skateboarding, photobombing, and perfectly applying glass protectors on iPhone screens. He joined us as The Apprentice winner from the class of 2014 and quickly became a Mac, iPhone and iPad legend. He is now assistant manager at Tunbridge Wells and goes on far more exotic holidays in a calendar year than most people do in an entire lifetime.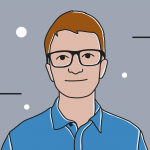 Dylan joined us as The Apprentice winner of 2016 and has since become a very respected full time member of the busy TW iDevice team. He is the proud owner of an IT Competency Certificate (Level 3 no less) and also holds the Kentish record for passing his theory driving test with the least amount of driving lessons, all while eating Gypsy Creams throughout. Legend.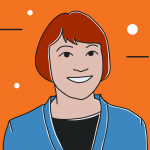 Loves nothing more than an organised file, a tidy calendar and a grammatically corrected communication. Norah is living proof that being a paid up, card carrying member of the Apostrophe Protection Society™  can actually be a help and not a hindrance in the workplace. She also claims to have never lost a sock. Ever.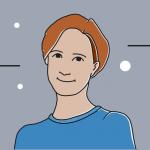 Before joining us to help us make more friends than is humanly possible for a small business, Zoe has helped set up a variety of businesses while still having time to set up a coffee shot AND a yoga studio all on her own. She loves to make the complex as simple as possible, and is therefore a lifelong Apple fan.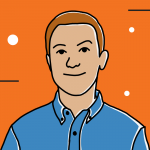 As the oldest* member of the MacMan team he's often the go-to point for many, many, many a question or query from both customers and team. Apart from football that is, where he has unapologetically supported Arsenal and not Brighton & Hove Albion throughout his time with us. (*MacMan employment years, not human years)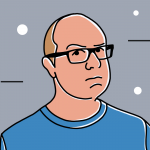 Since founding MacMan in 2006, Matt has continually attempted to over-compensate for his sometimes questionable memory skills and has found Fantastical, Asana, cycling, golf, and really quite pokey craft ale to be the most helpful in doing so. MacMan wouldn't be MacMan without Matt man.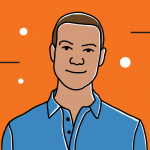 Need a genius? Look no further than the workshop where Dan is likely to be performing a Mac repair with the dexterity of an open heart surgeon while hardcore D & B plays in the background. And it's not just his music taste that is classic. Dan's favourite Apple product is his 160GB iPod Classic, indeed.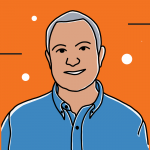 David is a wealth of Apple knowledge and cites his favourite all time piece of Apple hardware as the Mac SE/30. His current squeeze though is the MacBook Pro (15-inch, mid-2012) as it is "the last of the configurable greats", on which he currently loves playing with Native Instruments' DJ Traktor.
Since joining us as a sales assistant, and since becoming our online guru, Mateusz has shown that he has a much better skill for organising stock and selling it online than he has for choosing music (unless if 80s power ballads float your boat). We know he really loves his iPad Pro with its whooping 128GB storage and 4G sim. But… we think he likes his 80s music more.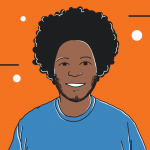 Dwight joined our Brighton team as an iDevice repair technician and hit the ground running quickly, as he used to repair his friends' phones just for fun*. He also used to make cocktails just for fun too, and is therefore an equally quick mixologist – which is handy!
[*Don't try this at home, kids!]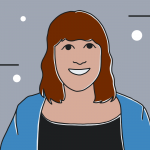 We all love our jobs and we all love getting paid. We also love working at MacMan, but we all love our holidays, too. Laura makes sure we get paid. And have holidays. We really love Laura.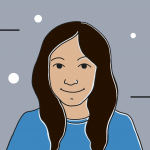 Alex joined us in 2016 for our ongoing rebrand project, and in doing so introduced us to the wonderful world of GIFs. Tasked with the tricky job of making sure the MacMan brand is both techy and friendly (as that's what we are, obvs) she's has no problem at all, as luckily enough she is both techy and friendly too. It's all in the GIFs, you see.