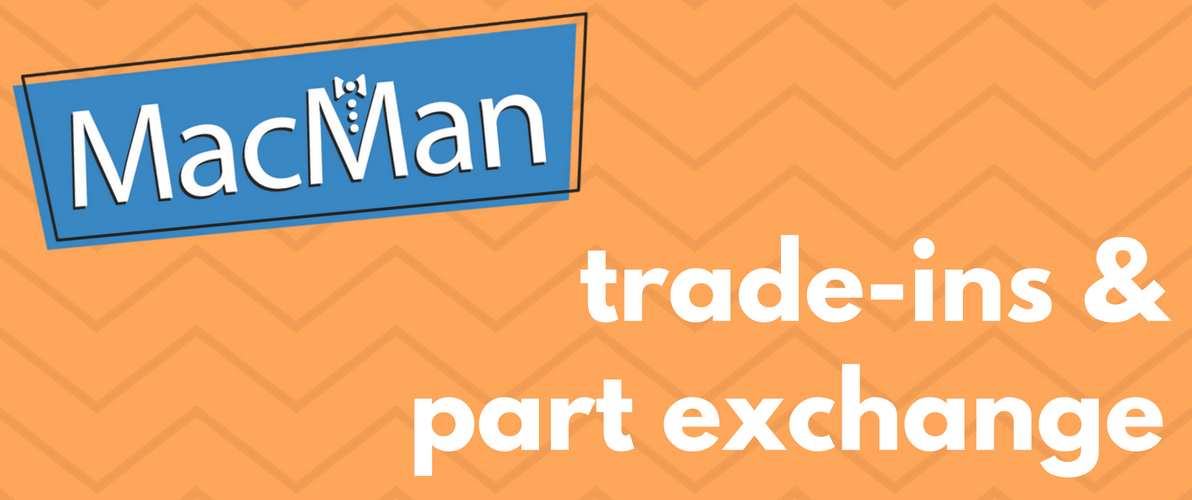 Great savings and deals for trade-ins and part exchange
Get cash in the hand for your old Mac or iPhone. You can trade in or sell MacBooks, iMacs and iPhones at your local MacMan.
Are you keeping an eye out for a good deal on a new iPad, iPhone, MacBook or iMac? Do you also have an old iPad, iPhone, MacBook or iMac?
Well then, we have the perfect deal for you. Bring in your old stuff and get something new!
Receive your money via bank transfer or put the cost towards your next Apple device here at MacMan. You can use your trade-in value against a pre-owned refurbished device or a shiny new device. When you buy new with us its the same as the Apple store – a sealed, in the box device, with a VAT receipt and Apple's 12-month warranty.
We make it easy for you to get extra money in your wallet/purse by helping you sell your unwanted Apple tech. We help you clear out your clutter and make it simple to sell your device.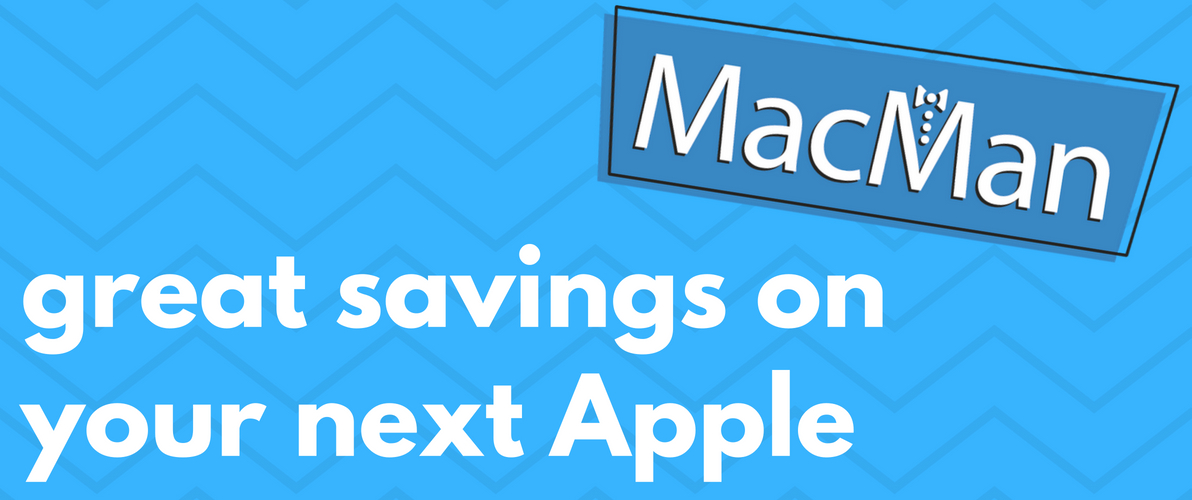 Yes, all you have to do is pop into your local store and we will assess your device and give you a quote. You will need to leave the device with us for a short period of time.
We are super competitive and often pay above what anyone else offers. We know you'll be happy with the price we quote. Once you've accepted our quote, we will make a bank transfer to your account.
Mac – iMacs, MacBook Pros, MacBook Airs and MacBooks
iPhone – iPhone 5, 6, 7, 8 and 10's (all shapes and sizes)
iPads – iPads and iPad Minis
Have something else?
We're always interested no matter what your device, don't hesitate to bring it in or give us a call.
Is your Apple device smashed beyond repair? Yes, we are still interested and will often be able to give you a discount on your next device or MacMan service. If not, then we will professionally dispose of your old product and you can get something new.
'Can you transfer my files?'
We are experts in transferring data, it's a service we offer every day to our customers. Have no fear your new machine can be set up exactly the way you like it. Our experts and special software allow us to completely wipe all your data off your old machine.
My Mac is slowing down, should I trade in?
Upgrades can work wonders on a Mac and make them as good as new. You may find we can fix your device with a bit of MacMan TLC. Speak to one of our local team today about refreshing your Mac to new.