Do you need a local print service you can trust, but you're finding theres too much choice? Well save yourself another Google search with our guide to the best printers in Horsham.
Design and Apple computers go hand in hand. A Mac is an industry standard for professionals using Photoshop, Illustrator and InDesign. Their reliability and performance allow designers to focus on the real task at hand.
Every now and then an accident can happen, or its time for an upgrade and that's when MacMan is to the rescue. We're here to help designers with their Macs any time they need us. Many Designers work alongside Printers day in day out. As such, many of our design customers ask us who we recommend.
When we opened our Horsham store it was the same question we had to ask ourselves. "Who are the best Printers Horsham has?"
As a new local business, we had to find a local printer local we could trust. There were a few things we were looking for – Experience, Cost, Approachability and Time.
So without further ado here they are –
The top 3 best printers in Horsham
JR Printers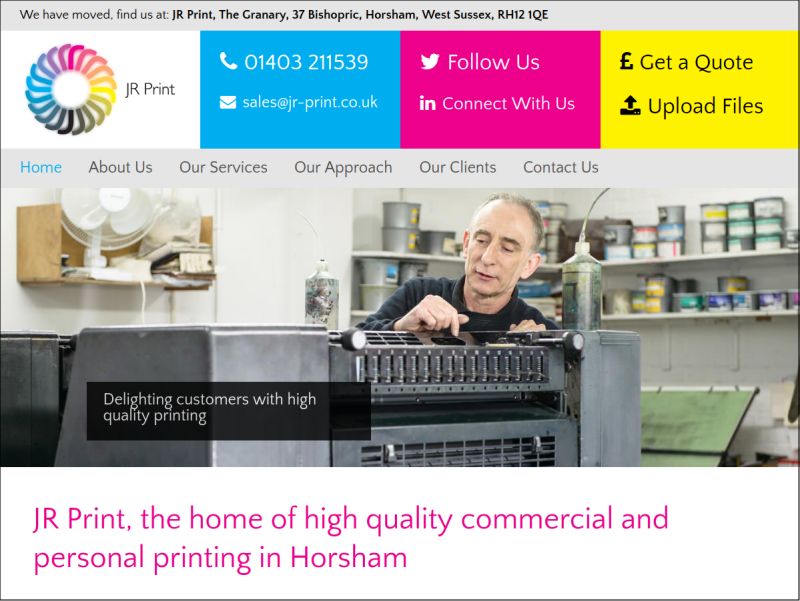 JR Printers is a local Horsham business with years of knowledge. They have a long history of traditional Litho and modern Digital printing. Founded by "the 2 Daves", they mix a professional manner with a friendly approach. Its this attitude that lets a local business shine and must be a key to there many great reviews. With JR Printers you are always in safe hands.
In-house design team and services
Digital print and Litho print
Delivery service
Cutting, creasing, banding and laminating
JR Print – The Granary, 37 Bishopric, Horsham, RH12 1QE
01403 211539
website – email
Foundry Press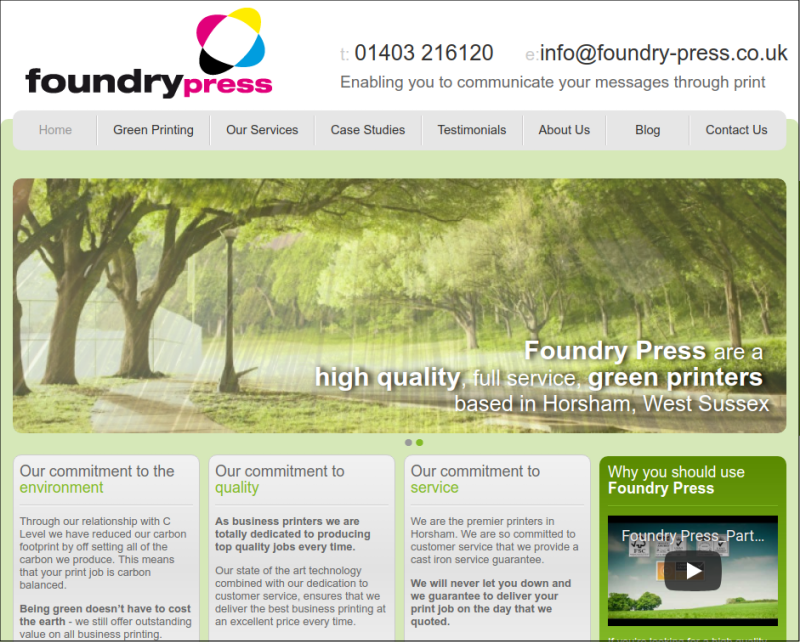 Foundry Press has been helping Horsham customers with their printing needs since 1993. Due to their success as a trusted local service, they have expanded to a team of 21 members of staff. That means they can now run prints 24 hours a day 5 days a week. They also have an excellent commitment to the environment. They're accredited with FSC (Forest Stewardship Council) and only use plant-based/non-VOC inks. Not only that they run their Printshop under energy efficient T5 light bulbs.
Eco-friendly
Full print, merchandising and mailing services
Picking and packing fulfilment
Fast turnarounds
Foundry Press – Unit A, Foundry Lane, Horsham, West Sussex, RH13 5PX
01403 216120
website – email
M R Print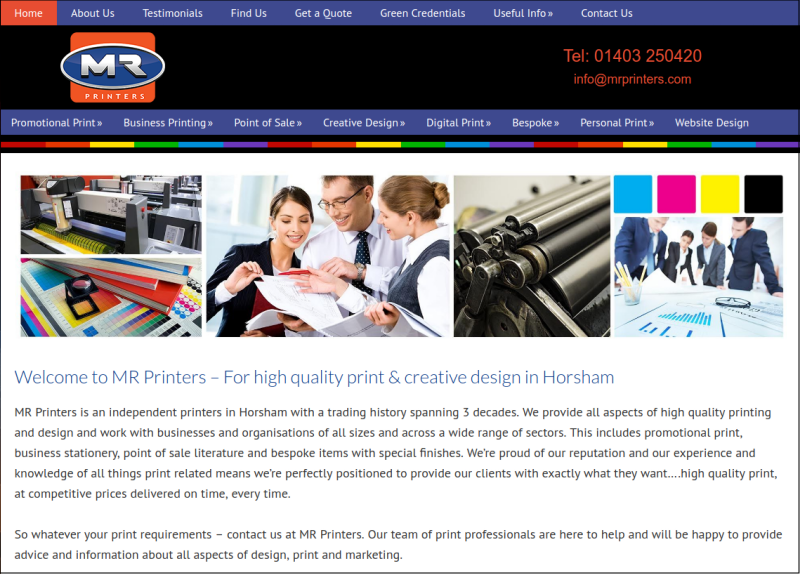 M R has been the go-to Printer for PoS and merchandising needs in West Sussex & Surrey for decades. They offer great value printing as well as cost-effective web design. In their words, they've been – "providing our clients with exactly what they want – high-quality print, at competitive prices delivered on time, every time." They offer all customers practical advice that comes from a depth of over 30 years of experience.
Website and logo design
Foil blocking, embossing and blind embossing, lamination, stitching and binding
Business cards, brochures and leaflets
Labels and stickers
MR Printers – Unit 6 Blatchford Close, Blatchford Industrial Estate, Horsham, RH13 5RG
01403 250420
website – email
So there it is our round-up of the best printers in Horsham. We know whatever your needs you'll find exactly what you're after with one of the above.
Could you find a printer cheaper online? Quite possibly. But, you would spend a lot of time searching. Yet, you could pick up the phone, talk to a friendly voice and use your pound to support a great local business.